Our Russian fan Joshua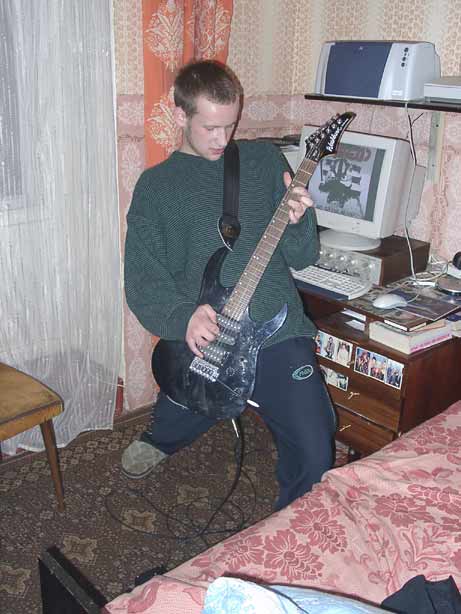 "My name is ilya Zhuzhgov. I Live In a Russia, at the small town on the river Volga. I have known about your wonderfull band Recently. I have downloaded some mp3s and I was just shocked, amazed, astonished and great imprested. You music, you bands - are something incredible.
They are Energizing, Exciting. It's Hard to describe all that i feeling and think about your musics, beacause my english is not very good and i have a small vocabulary to find wanted words:))) In Russia there are not similar bands, I don't like our bands. They are not original and boring (mostly they do copying band from USA). Besides i don't like music on my native language. Also in our country THERE ARE NOT any music video chanells, radio stations, and other things and stuffs concerned with punk, emo, ska .I feel a greatest dispirit about it.
There is no a wide or even small distribution of your music in it. The only source of your incredible music for me is some mp3 s from sites(But i don't like mp3s because it's bad qality and... ). I hope that someday,i will come to the you country and get all favorite musics from you, which i had wanted.

I wish a prosperity to you and your bands. Thank you all for your existence and music.
Joshua "
THE BAND'S NAME!!!!!
The band was named after Leandro's best friend his Chinese Shar-Pei dog hooga. Unfortunately now the name remains only in the band since our buddy passed away on 07/30/03. We'll remember you!